China again warns of 'serious consequences' over Pelosi's potential Taiwan visit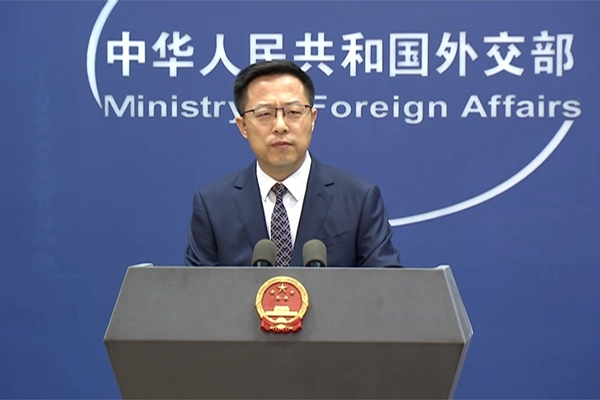 China will take firm and strong countermeasures to safeguard its sovereignty and territorial integrity, said Chinese Foreign Ministry spokesperson Zhao Lijian on Monday, warning that the Chinese military will not sit back if U.S. House of Representatives Speaker Nancy Pelosi visits Taiwan.
  His remarks came amid the high tensions across the Taiwan Straits. Pelosi's Asia trip schedule, announced on Sunday, includes Singapore, Malaysia, South Korea and Japan with no mention of Taiwan.
  "The Chinese side has repeatedly made clear to the U.S. side our serious concern over Pelosi's potential visit to Taiwan and our firm opposition to the visit," Zhao told a regular news briefing.
  "We are fully prepared for any eventuality," he said, adding that it is the U.S. that has been distorting and hollowing out the one-China principle and making irresponsible remarks on the Taiwan question.
  China demands that the United States honor the promise of President Joe Biden that it would not support "Taiwan independence" and should not arrange Pelosi's visit to Taiwan, he stressed.
  During his phone call with Chinese President Xi Jinping on Thursday, Biden reaffirmed the United States' commitment to the one-China policy.