Beijing set to hold international film festival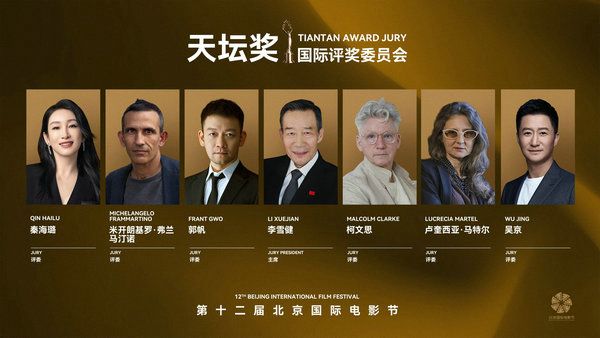 The Tiantan Award Jury of the 12th Beijing International Film Festival. [Photo provided to China Daily]
  The upcoming 12th Beijing International Film Festival unveiled its Tiantan Award jury on Thursday, announcing Li Xuejian, one of the China's most prestigious actors, to serve as the jury president.
  Aside from Li, the other six juries are Chinese director Guo Fan, British filmmaker Malcolm Clarke, Argentine director Lucrecia Martel, Italian auteur Michelangelo Frammartino, Chinese actress Qin Hailu and Chinese director-actor Wu Jing.
  A total of 1,450 movies, including 1,193 titles from 88 foreign countries, have applied to compete for the Tiantan Award, increasing 63 percent year-on-year.
  Currently, 16 movies have been shortlisted to contend for the 10 entries of Tiantan Award, with two titles — In Search of Lost Time and Song of Spring — from China.
  More than 100 acclaimed movies will be screened to delight diehard fans.
  Marking as a celebration of the 25th anniversary of Hong Kong's return to the motherland, a special exhibition titled Waves of Film: New Momentums for Hong Kong Cinema is set to screen some new and classical Hong Kong films.
  Other highlighted movies include Greek filmmaker Theodoros Angelopoulos' classics, the 2022 Japanese animated blockbuster Inu-Oh, as well as the new digitally restored versions of The Last Waltz and The Moon Has Risen.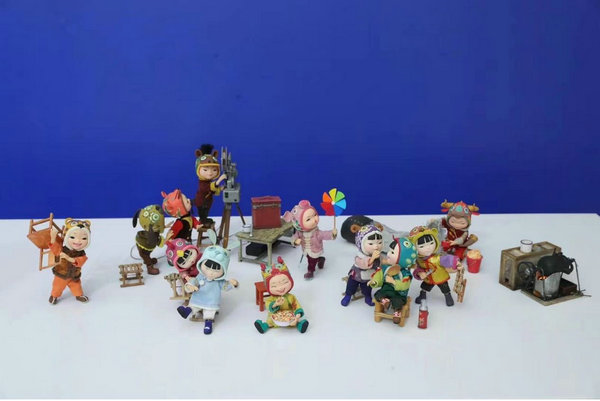 The first stop-motion animated promo video of the 12th BJIFF was released on July 28. [Photo provided to China Daily]
  The festival also released its first stop-motion animated promo video, which features 12 zodiacal Fuwa (good-luck dolls). The video demonstrates Beijing's openness, inclusion, primitive simplicity and pursuit of innovation, empowering Beijing film culture and the film market with a unique aura and charm, according to the festival organizers.
  The annual festival will be held in the Chinese capital between Aug 13 and 20.